LEVERAGING EXPERIENCE
AND GAINING KNOWLEDGE
In recent years, wide-ranging advances in the development of new drug-based cancer therapies have significantly improved treatment options. Going forward, the shortage of resources in the healthcare system and demographic changes resulting in higher life expectancy will require new coherent and data-driven concepts – especially in the field of cancer research and therapy. Onkotrakt AG creates the basis for this through the targeted, informed, and transparent collection and analysis of data from routine cancer patient care.
EVERY INDIVIDUAL'S MEDICAL HISTORY MATTERS!
Onkotrakt AG is a medical consulting and management company specializing in the development/organization, establishment, and operation of oncological patient care structures. We focus on conducting research studies into oncology outpatient care – because it is precisely in this area where innovative treatment options are quickly integrated into patient care.
Since 2011, our network of oncological facilities has had access to longitudinal patient care data collected in a standardized manner.
In 2020 alone, more than 200 physicians and over 20,000 patients took part in our patient care research projects.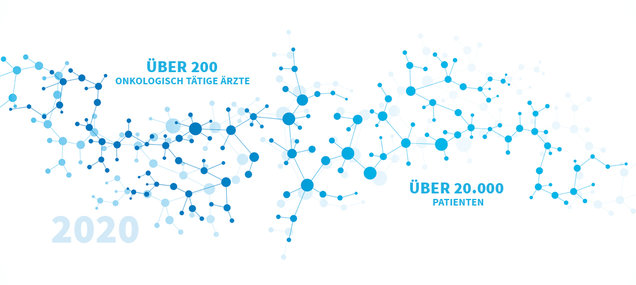 ACTIVE PROJECTS
At Onkotrakt, we firmly believe that the experience of every cancer patient and the history of every cancer can advance our oncological knowledge. Current therapies can only be realistically assessed using clinical and economic data from real patient care. This is because – unlike in clinical trials – no patient selection is involved.
Real-World Data Register
LiveTicker
Since 2011, the "LiveTicker" register project has offered a ready-made, broad data pool for analyses and publications due to the long-term non-selective and longitudinal recording of oncological patient histories from real outpatient care.
LIQUID BIOPSY DATABASE
BLOOD BIOBANK
Since 2016, Onkotrakt has been developing a blood biobank in cooperation with one of the world's leading oncology research laboratories. Plasma specimens are taken as a liquid biopsy before, during, and after oncological therapies and are supplemented by extensive clinical data.
PSYCHO-ONCOLOGICAL REGISTER
Data from the psycho-oncological register allow a better understanding of the psychosocial impact on patients during the different phases of their illness. The register has existed since 2010 and is accredited by OnkoZert as part of the certification of colorectal cancer centers.

Onkotrakt liefert Versorgungsdaten für CancerCOVID